Wearing sleeping bag can be worn as a jacket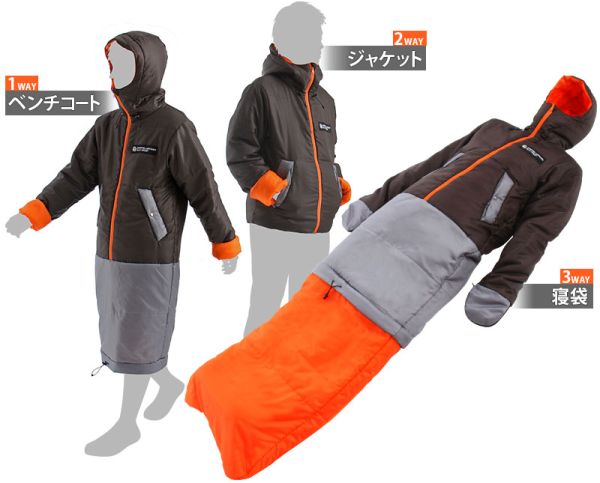 Why carry a jacket and a sleeping bag on a camping trip to the mountains, when Doppel Ganger's Wearing Sleeping Bag can double for both. The wearing sleeping bag is basically a sleeping bag that can also be worn as a jacket (and to top it, the jacket is reversible – you can wear it on both sides, so its utility is actually tripled). At the time of activity you can wear the sleeping bag as a long jacket or a simple jumper by removing the part of the foot (of the sleeping bag) and wrapping it inside of the edging. And when you want to relax, just unzip the jacket's lower body and your sleeping bag is ready.
Available in two variants, S1-80 and S1-81 in Black and Orange and Purple, Grey and Blue colors respectively, the wearable sleeping bag is made from fiber-filled polyester. Anyone?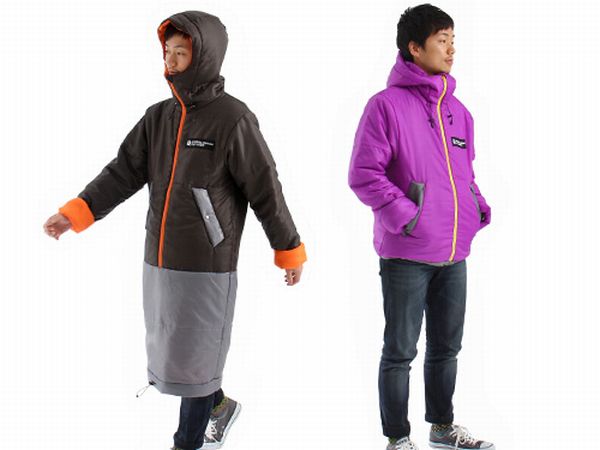 Via: PP
Comments